Ford Escape Step Bar Installation
Project:
Installation of side step bars on a 2004 Ford Escape. The step bars are accessories sold by Ford which are the same as the option that is available.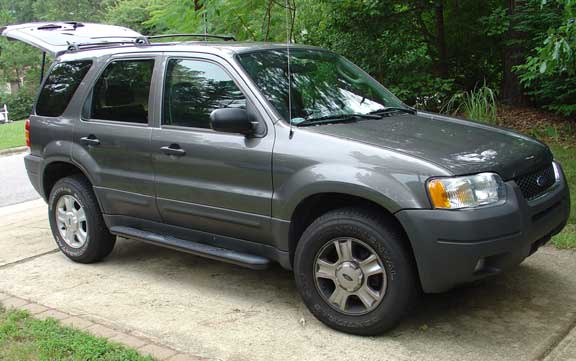 For the most part, the step bars are an appearance enhancement for the vehicle rather than function given that the ground clearance doesn't necessitate their use for entry into the vehicle.
They do come in handy when you need to tie things down on the top rack or if you are getting out in a muddy area.
The step bars come in a large brown box with all the necessary mounting components including brackets and bolts. They are a bolt-on installation and do not require drilling or any other modification of the vehicle. The only tools required are wrenches and a screwdriver.
The first step is to remove the rubber plugs from the holes that are used to mount the brackets.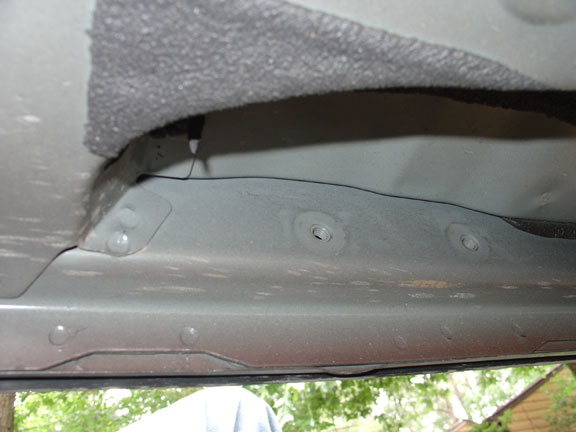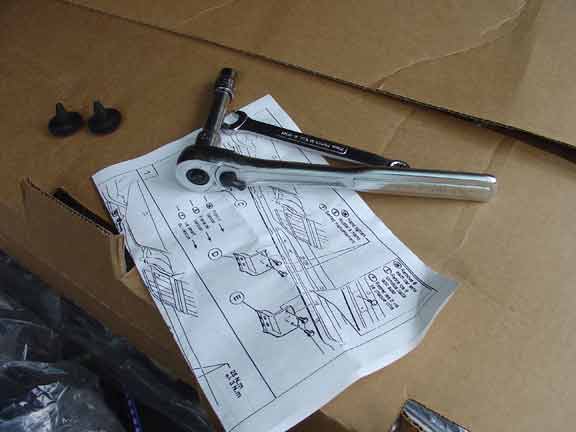 The brackets mount pretty easily. It's best to start the bolts by hand, then finish tightening them with a wrench. The instructions recommend using a torque wrench at a specific setting.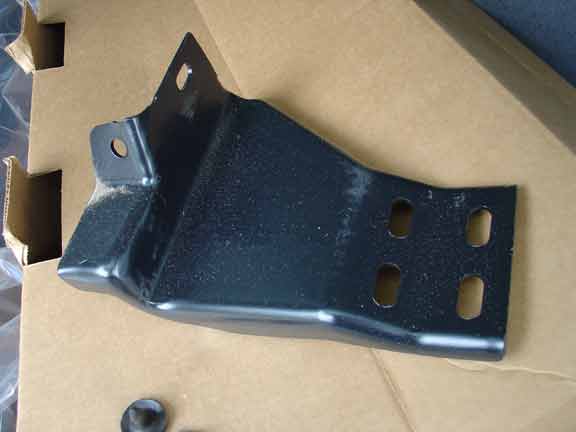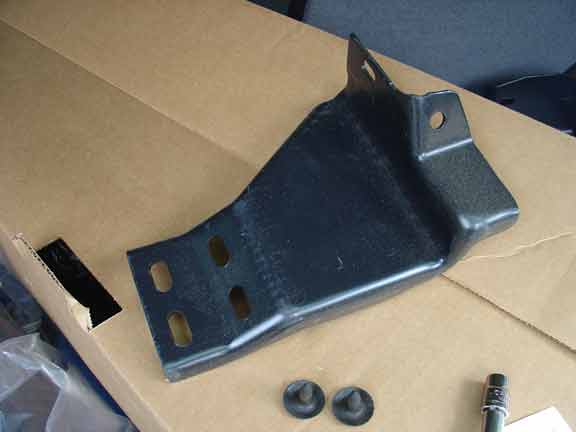 Next, unpack all the parts. Review the installation instructions to determine which bracket goes in which location and lay them out for installation. Each of the brackets is for a specific location, so you have to determine the position appropriately.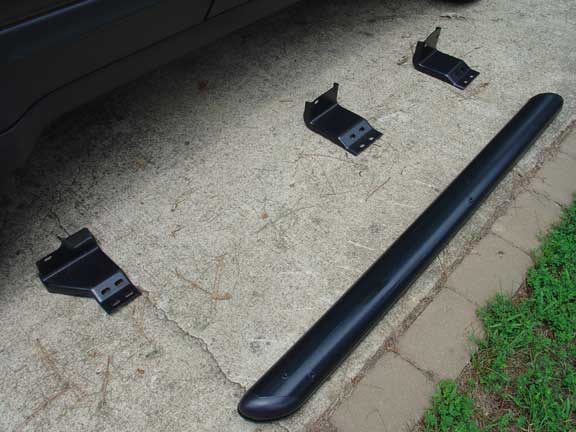 Since the vehicle has enough ground clearance to get under it on a crawler, there isn't much need to jack it up and put it on jack stands.
The brackets are all attached, but the bolts are not completely tightened so that the position can be adjusted. It's easiest to attach the brackets to the vehicle, then attach the bars to the brackets.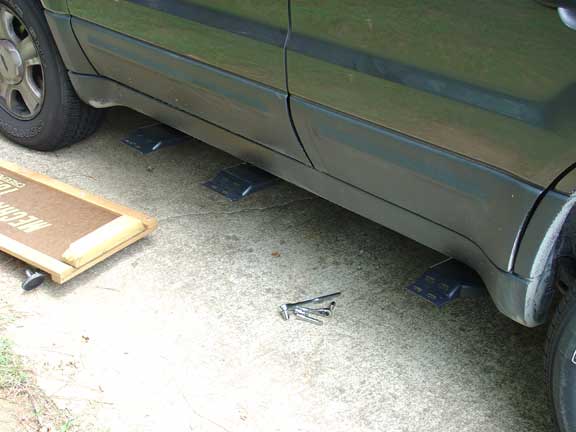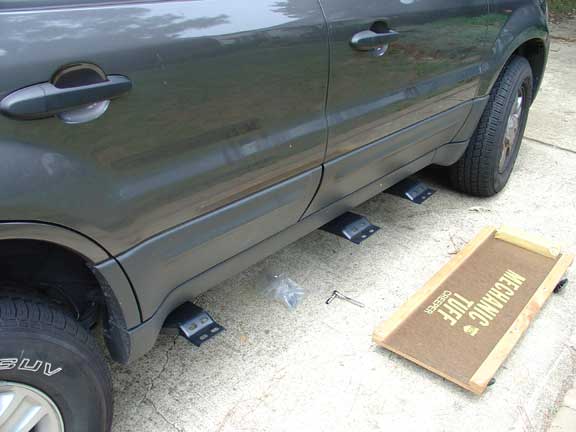 After installing the brackets, place the step bars on them and screw the bolts in without tightening them to allow for adjustment. When everything looks good and the bars are aligned with the door correctly, tighten the bolts that attach the bars to the brackets. Next tighten the brackets to the underside of the vehicle.
The installation is complete. Overall the process doesn't take very long and is easy to perform with basic mechanical skills.